MOXAFRICA IS A BRITISH CHARITY DEDICATED TO INVESTIGATE DIRECT MOXIBUSTION IMMUNOMODULATION AS AN ADJUNCTIVE TREATMENT FOR TUBERCULOSIS, PARTICULARLY WHEN DRUG-RESISTANT.
Could moxa help us in the "new normal" as well?
​
We can learn ways to give ourselves the best chance of staying healthy in the new normal. Everyone needs a strong immune system and moxa is a safe way to build natural immunity. We know it can help TB patients and we think it may be useful against other infections as well. Let's see how much it can help our COVID world!
Discover how to use moxa - download our free manual >>
Tuberculosis (TB) is a disease caused by a bacterial infection and is transmitted through the air when someone who is infectious with the disease coughs or sneezes. TB is both preventable and treatable with special antibiotics, yet every year it kills more people than any other infectious disease. In fact, in 2016 more people died from TB than HIV and malaria combined.
Treating this disease is complicated not least because the bacteria possess an unusually thick, waxy cell wall which isn't easy for drugs to penetrate and also because it also has the ability to survive in multiple locations in the body. It also has the unusual capacity to 'hide out' in the body for years following the first infection – a condition which is called 'latent infection'.
Because the bacteria are so hardy it means that even straightforward treatment of standard 'drug-susceptible' TB needs a combination of four different drugs taken for at least six months. With drug-resistant forms it currently needs six weaker and more toxic drugs taken for between 9 and 24 months. These have pernicious and often permanent side-effects along with very poor treatment outcomes and unfortunately are also currently mainly unaffordable for the countries which most need them.
In partnership with Uganda's Makerere University, Moxafrica has completed the only scientific study to date that has looked at the effects of daily small cone moxa on people with active pulmonary TB disease and this research also included TB patients co-infected with HIV/AIDS today. We have also been helping develop further research into the effects of moxa in North Korean MDR-TB patients and have instigated research in Japan into moxa's immunomodulatory effects.
Our aim is to develop moxa projects wherever we can, to empower people with a home therapy that really helps their health and recovery from illness.
Makerere University's School of Health Sciences
RCT PHASE II

(Randomised Control Trial)
Conducted by Makerere University's School of Health Sciences, Uganda.
THE STUDY IS COMPLETED. You can download
the European Journal of Integrative Medicine PDF here:
​
Small cone direct moxibustion ('moxa') consists of smouldering rice-grain sized cones of moxa (which is refined Artemesia Princeps) on specific locations on the skin. This therapy has been used in conjunction with acupuncture (as well as in a stand-alone treatment) in East Asian Medicine for centuries. Moxibustion techniques have been particularly refined and developed in Japan.
Moxa is known to have positive effects on blood circulation and also to enhance the immune system. Small cone direct moxibustion also has a history which (significantly) includes documentary evidence of treating patients with TB with reports of recoveries.
Moxa is extremely low-tech, is safe and is also very cheap. It is also eminently adaptable to resource-poor and remote environments.
Given all of the above we are carrying out investigative research to establish whether moxibustion can help combat TB today, particularly when the drugs are failing.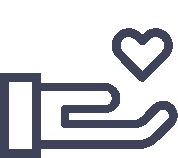 Help us continue our work including supporting
the important research in North Korea, helping develop new projects in Gujerat (India) and Angola.